Since 2005 John Lely, Tim Parkinson and Markus Trunk have organised a series of three concerts every year in London.
These three composers present an unashamedly personal selection of pieces of music that each of them had long been interested in hearing, with the intention of sharing their fascination and enthusiasm for this music with a wider audience.
The music chosen has often never been performed before in Britain, or is seldom programmed in any other concerts. This is because the work is either completely new or unknown, or because it is older work that has been forgotten, or because it falls into the category of experimental work which does not easily fit into other programming.
From 2005 to 2012 the series was based in Christopher Wren's Church of St Anne and St Agnes on Gresham Street, in the shadow of St Paul's Cathedral. Since 2013 concerts have been at a different Wren church, St Mary at Hill on Lovat Lane off Eastcheap.
Additional instalments began in 2011, under the format Music We'd Like to Hear in [location].
You can find out more about the curators
here
, and for information on the composers and musicians featured in the series click
here
.
If you are interested in staying informed of our activities, you might consider following us on
facebook
,
twitter
, or joining our mailing list: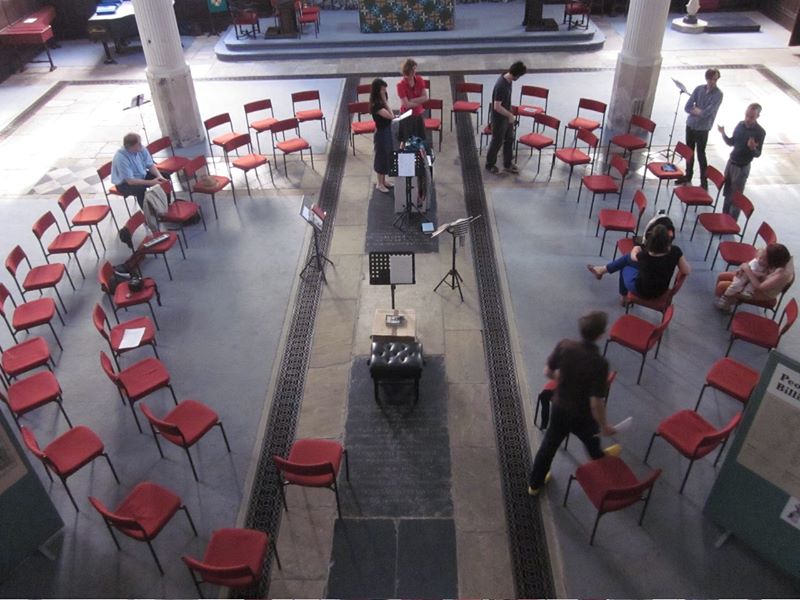 excerpts of reviews:
'This is my third time attending a set of these concerts, and my impression is affirmed more deeply each time that this series lives up to its name. The 'we' of music we'd like to hear is not just the curators or the performers, but the audience that has developed and grown over its nine years. For one thing, the series format, placing a week between each concert, avoids any sense of overload or inundation. The concerts are unique events, and not part of a general blur of activity that often will occur at a festival. The performers are genuinely committed to the work. The audience is happy to be there, and is wonderfully attentive. Everyone is invited to come to the pub afterwards to keep talking, and just about everyone comes. A conversation is as likely to strike up between new acquaintances as it is with old friends, just as there is a mix of familiar and unfamiliar composers on each program. It's what I call a perfect evening.'
soundexpanse.com
, July 2013
'Music We'd Like to Hear, an annual series of concerts curated by the composers Markus Trunk, John Lely and Tim Parkinson, has reached its ninth year of sharing an eclectic, often esoteric selection of experimental music with its small but loyal following. As one of the few chances to be immersed in this strange, provoking, sometimes infuriating musical world outside of the Huddersfield Contemporary Music Festival, these concerts deserve to be much better attended than they are.'
bachtrack
, July 2013